Last week had a unicorn theme, as I was attending a party thrown by a fellow unicorn-lover who needed cheering up. (MOPS is a really douchey program, and apparently if you work for them you can't be gay)
Of course, she needed a unicorn horn.
It's simple - carved floral foam again, mod podged and painted with acrylics, then pod podged to the backside of a zebra print ribbon.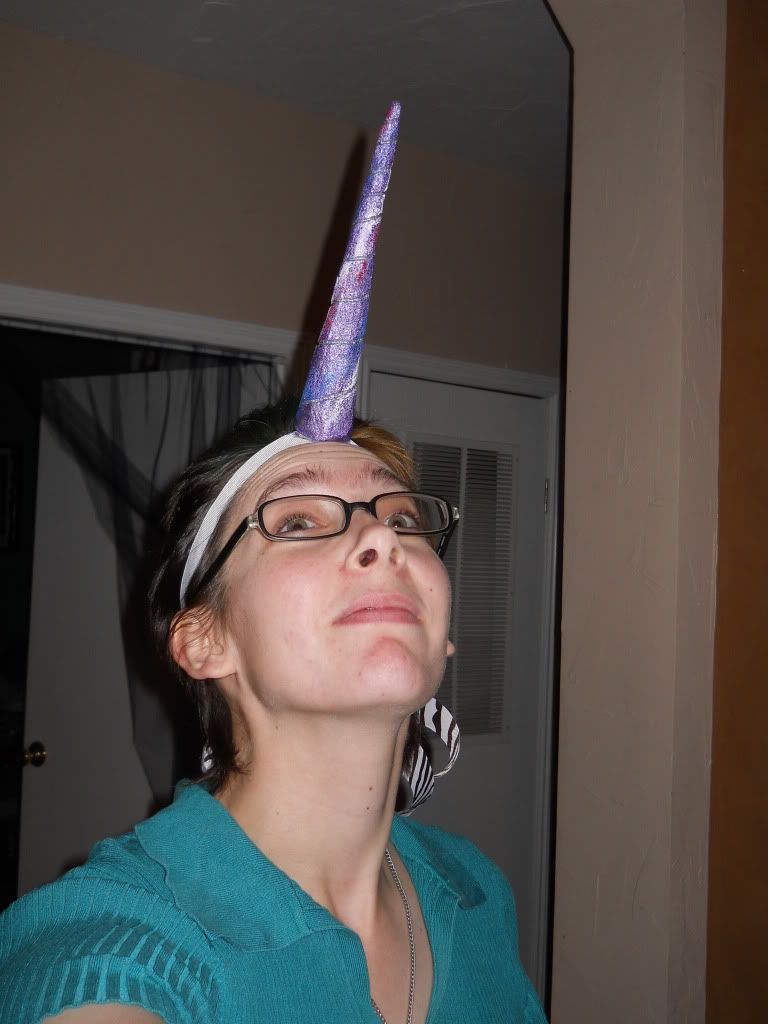 As I was unsure I'd complete the horn in time, I scrambled to complete some simpler unicorns as well. One such project was a unicorn magnet.
It's just cardstock, glued to a magnet and cut out in the shape of a unicorn. I used a mix of gelly roll pens and sharpies to colour it.
I also had to throw in a unicorn in a lightbulb.
It's just a cardstock unicorn, coloured with sharpies and acrylics, inserted in a hollowed out lightbulb.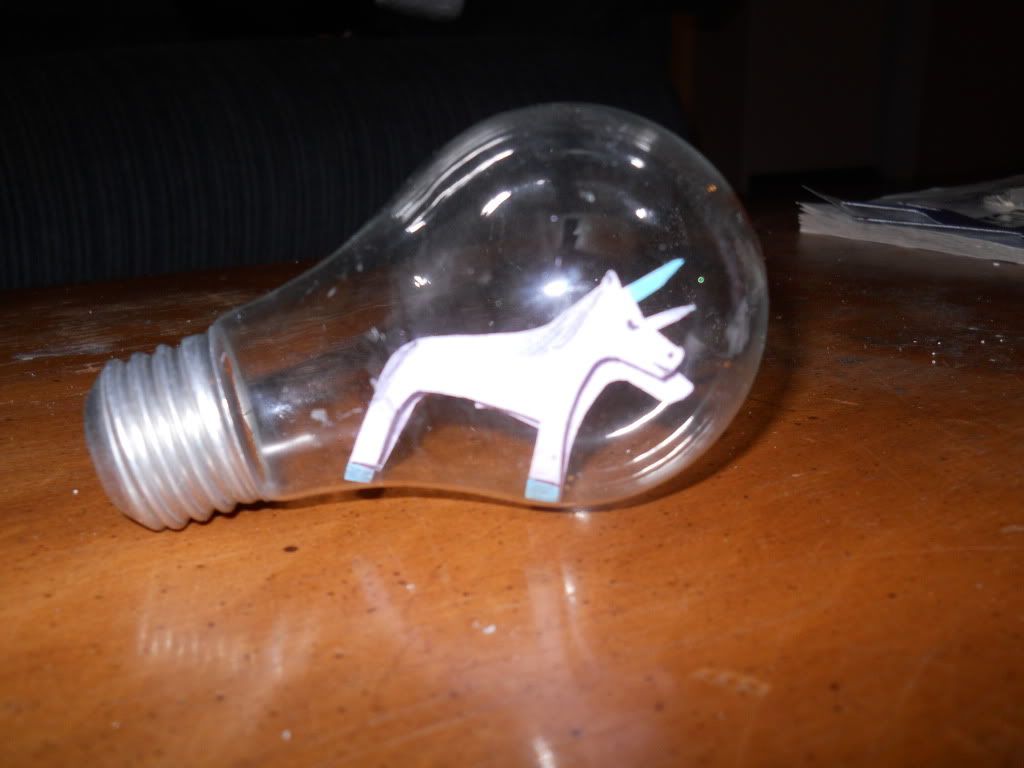 This week, I made some belts I'm not bothering to picture (they were too simple) and a couple other projects too.
I painted a bandana. Simple bandana from a craft store, painted with standard acrylics.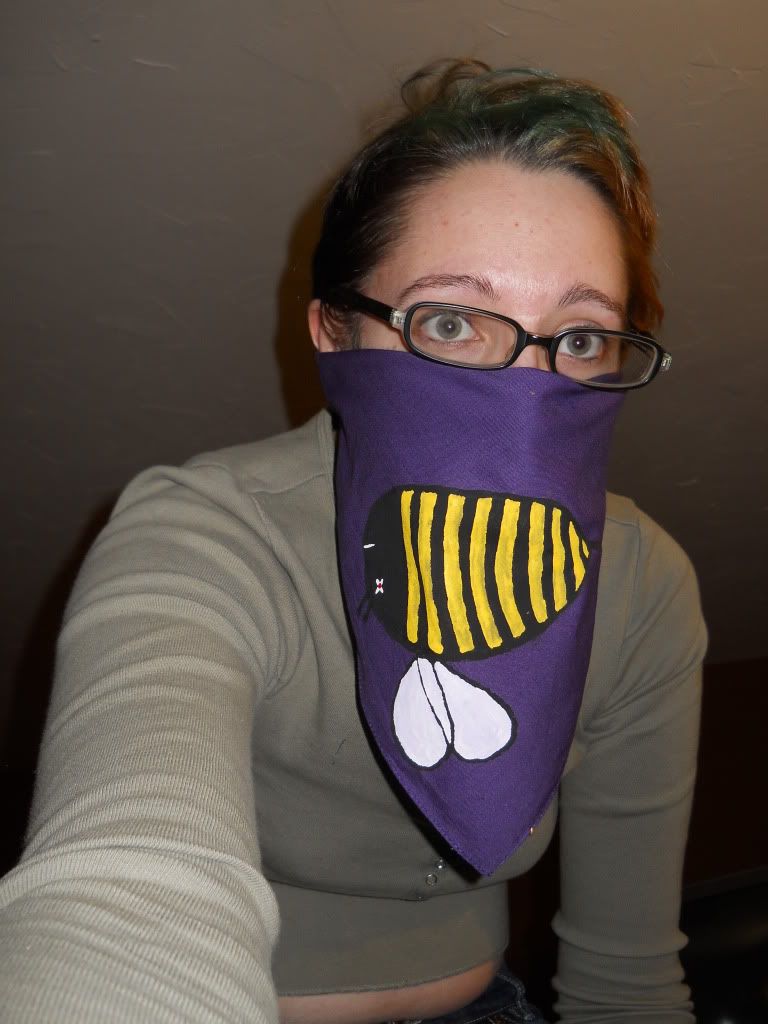 It's supposed to be a Fail Bee, so it's flying upside down.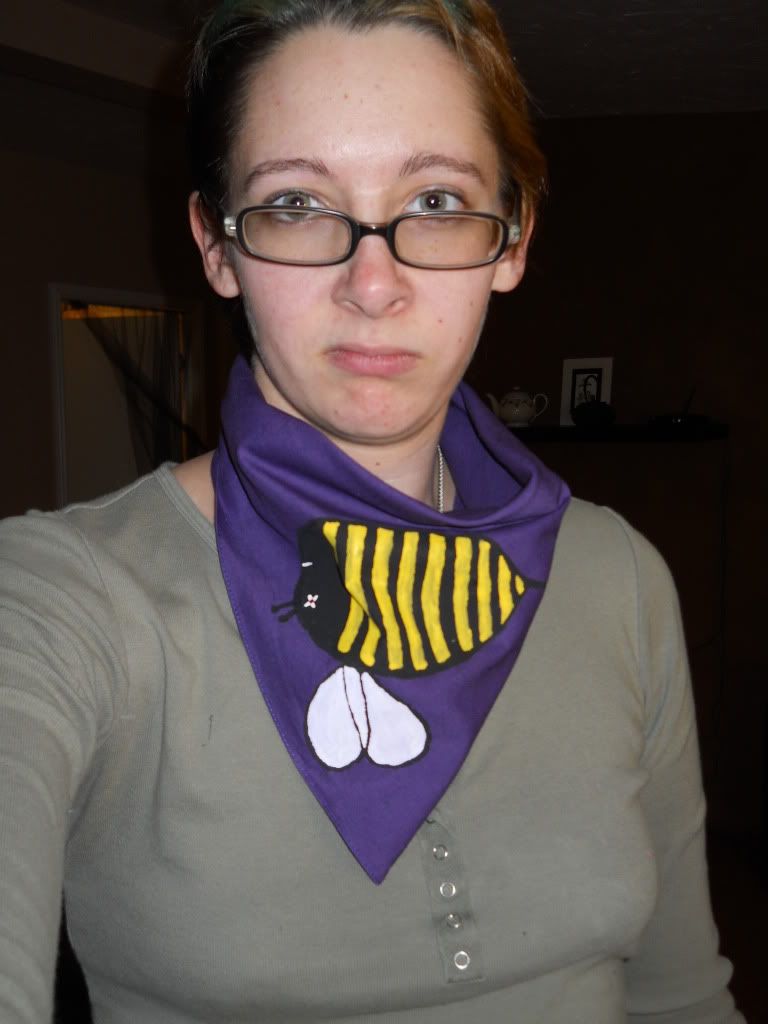 My other project was a bit more urgent. I had to make a hat for a Halloween costume. I'm going as Merlin from the BBC series.
So here's a picture of the hat I wanted to duplicate.
I know I fucked it up. It's got way less of a bucket hat to it, because combining the materials I'd collected based on pictures from the wrong angle was tricky.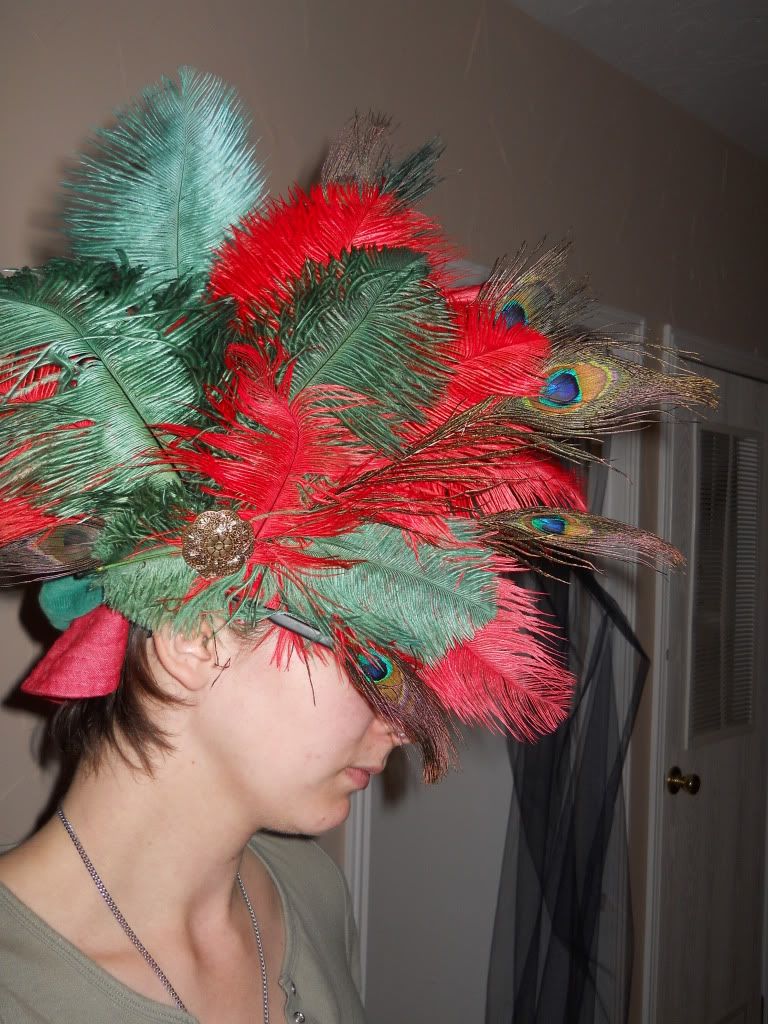 The gold button is covering the stitches, superglue, hot glue, and ends of feathers.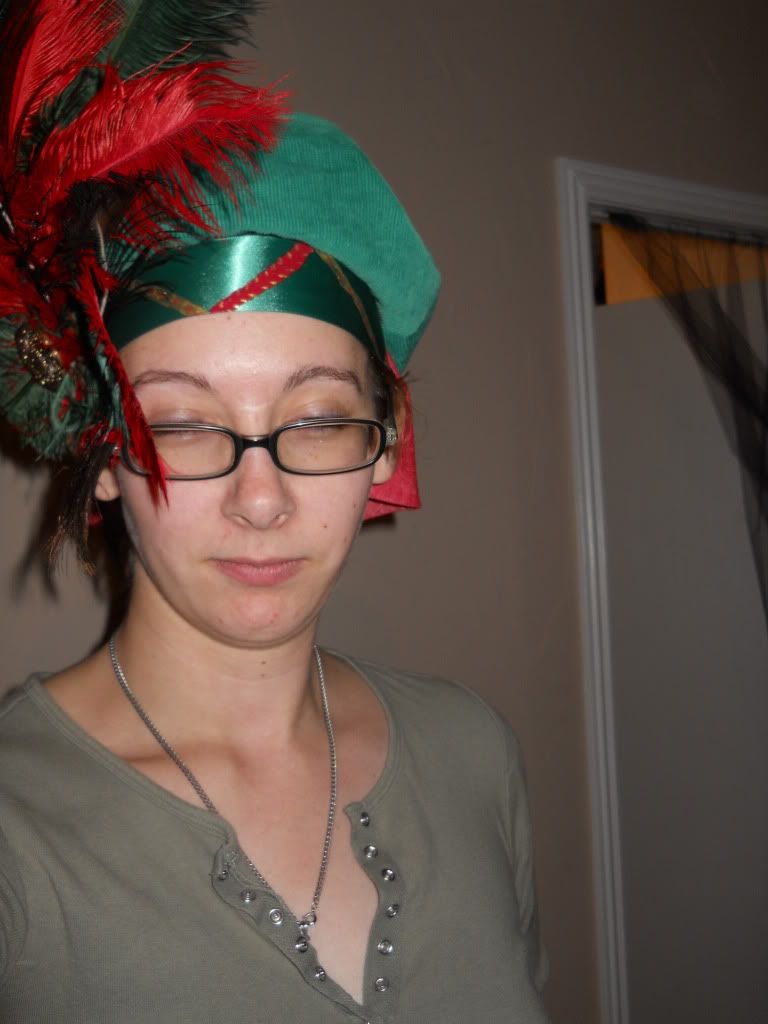 The feathers involved include green and red ostrich feathers, as well as peacock feathers.
The ribbon is only anchored in place with a couple stitches, but the design on it is hand-painted so I'm not feeling like such a slacker.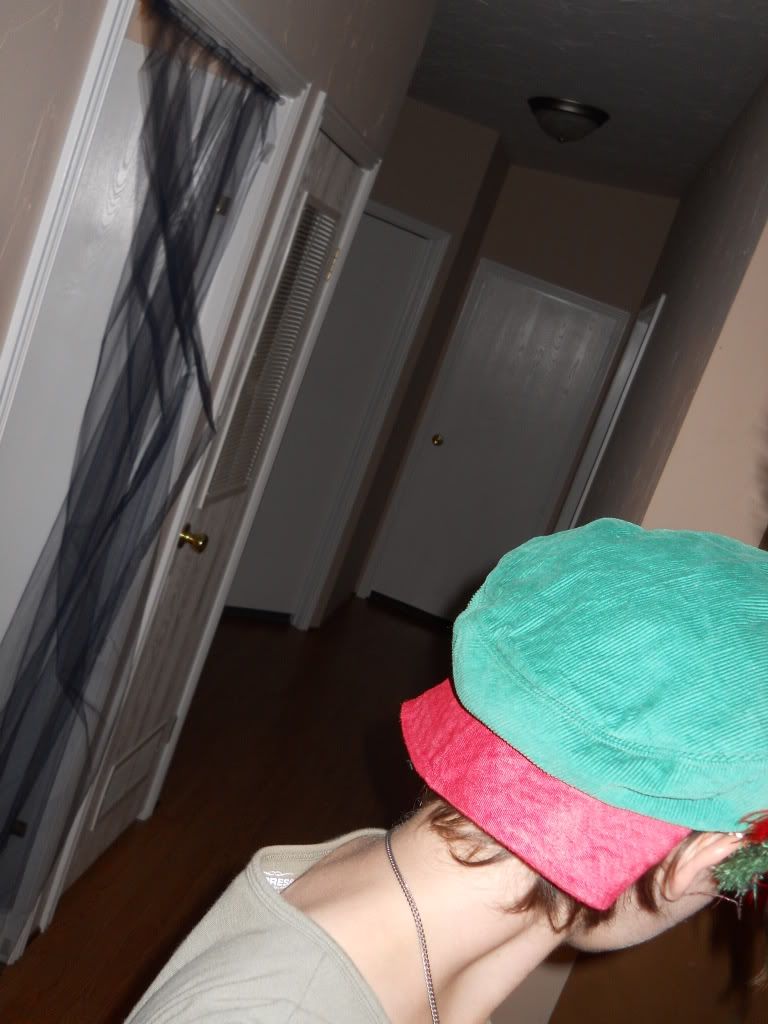 Yeah, the back looks shitty. So look at the right side again!
I glued the feathers while wearing the hat - needless to say, my hair is also part of the trim now.